Corporate Event Planning
Learn everything you need to know in this Corporate Event Planner course including how to plan, design, and execute a successful corporate event, and how to charge for corporate event planning services. Upon successfully completing the course final exam, you will be awarded a Certified Corporate Event Planner certification offered by Lovegevity.
Level: Beginner

Duration: 6 weeks

Students & Alumni: 1195+
What's included?
Introduction to corporate event planning and the role of an event planner

Introduction to corporate event planning and the role of an event planner

Event design, including theme development, decor, and lighting

Venue selection and site inspections

Event budgeting and financial management

Contract negotiation and vendor management

Food and beverage planning and catering

Audiovisual equipment and production

Transportation and logistics planning

Event promotion and marketing

Event security and risk management

On-site event management and troubleshooting

Post-event evaluation and analysis

Overview of Industry Software

Community Discussions with Students & Alumni

Participate in our online forum, share thoughts and ideas, increase connection, get help with your studies
Learn how to expand your live events into immersive virtual experiences
Participate in a hands-on internship where you will learn how to create a hybrid event in an immersive 3D environment
Be a part of this transformational class and become a virtual-hybrid event leader.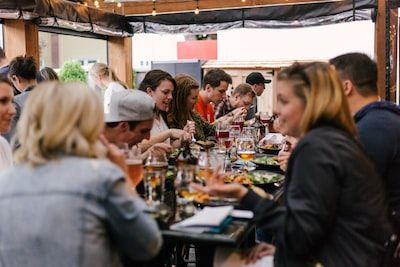 Frequently Asked Questions

The LWPI program is recognized around the world as the industry standard and is the only one offered by more than 2,200 accredited colleges and universities.
Our students get the training, support, tools, networking, experience and internships they need to launch a successful career. They don't have to fend for themselves. For example, our students have interned with David Tutera, Preston Bailey, Kevin Lee, Lisa Vanderpump, and many other industry professionals to build their portfolio of work and launch a career in wedding and event planning.
Do you offer internships?
All students and former students can do internships. We have several to choose from throughout the year, and as an active member you can request as many as you like. From bridal shows to fashion shows, charity events, galas, working side by side with event planners and assisting at royal weddings. Our students have interned with David Tutera, Preston Bailey, Kevin Lee, Lisa Vanderpump, and many other industry professionals to build their portfolio of work and launch a career in wedding and event planning.
How long does it take to finish the program?
The program is designed to take about 8-12 weeks or 340 hours of study to complete, but you have up to 6 months to complete it at your own pace.
Event organization vs. Event design
The planner meets with the client and plans the entire event: invitations, deadlines, contracting suppliers, tests, tastings, etc. Gather client information: colors, expectations, wedding size, budget, theme ideas, etc.
The planner then contacts the designer and communicates the guidelines. For example, "My client's colors are pink and white, she loves gold, the venue is the ballroom at the Marriott, her budget for design services is $4,000, she and her husband They met at the movies, so they want to include movie elements in the design, they just want white and pink roses as flowers, etc."


At that time, the designer and his team come up with the design based on the size of the room and the needs of the client. They create plans and sketches (or computer layouts) of the room. They choose the types of tables, crockery, cutlery, table linen, lighting, colors, flowers, etc. to meet customer needs. They then present their designs to the client and the organizer for feedback. Designers are the creative ones who take the logistics of the organizer and bring it to life.


Many organizers offer both planning and design services, but have a team of designers because it's not the job of one person.
How is the course carried out?
The course is a combination of interactive online learning with lectures, videos, tests, assignments, projects, as well as class discussions and live webinars.
There is also an exam. The community offers live video conference discussions on a variety of topics with a variety of industry guest speakers and wedding planning mentors who are active in the industry. If you miss a live discussion, it's recorded and uploaded to your video library so you can watch it anytime. The course also provides you with hundreds of templates that you can download and reuse with your own branding/logo. Including contracts, pricing models, business plan, etc.


The best program for you is the one that fits your goals, not the cheapest. Make sure you identify why you want to become certified and that the program you choose will help you achieve it. We would love to welcome you to our program and to our community.
Where can I find a job as a wedding and event planner?
All Lovegevity students and graduates are eligible for an internship as part of the CWEP programme, and Masterclass students and graduates are eligible to work with Lovegevity at local events in their market.
What is the difference between the CWEP and the Master Class program?
The Certificate in Wedding and Event Planning course is just 1 of several courses that make up the Master Class Program.
The Master Class Program is our most complete program and consists of all our courses in a single program. It is for those who are interested in more than just event planning, but want to incorporate all aspects and services into their event planning business.
Often, CWEP graduates re-enroll in the Master Class Program to further their education and grow their business.
How long is the certification valid for?
Certification is renewed every 5 years. Our students maintain access to the course curriculum as we update industry best practices, trends, and feedback from the field each year for our Alumni members.
Kind Words from Our students
Our students LOVE our approach to learning