EVE-220:
Principles of
Floral Design
A 7-week course ideal for beginners or anyone who would like to level up their floral design skills.


This course covers the basic fundamentals that all floral designers must know. Wedding and event planners will greatly benefit from this course as well. From professional tools and materials to processing flowers and crafting your designs, Principles of Floral Design will help you master the art of bridal, personal, and centerpiece design.
Lovegevity's Wedding Planning Institute (LWPI) is committed to providing top-notch education for anyone with a strong interest in celebrations, parties, weddings, events, and everything that goes into them.


Our comprehensive courses are recognized by industry leaders and supported by over 2200 accredited colleges. With numerous course and program options, plus hands-on opportunities to learn, there is most definitely something for you.
Level: Beginner

Duration: 7 weeks

Type: Instructor-led or Self-Study
Your Gateway to Blooming Creativity!
Principles of Floral Design will empower you with the essential skills and knowledge
needed to flourish in the world of floral design.

Empty space, drag to resize
From Bud to Bloom:
Mastering Floral Design in 8 Weeks
Imagine using your creative skills to artfully craft floral arrangements with confidence. As you dive into Principles of Floral Design, you won't just learn theory; you'll gain practical expertise.

Want to turn your love for flowers into a rewarding profession so you can delight clients with your artistic creations?

This course will unlock your creative talents and refine your skills, preparing you to design gorgeous florals for any occasion.

Let your passion for flowers blossom with floral techniques from Principles of Floral Design course.
Enroll With an Established & Trusted Education Provider
Principles of Floral Design is offered by Lovegevity, a company that's been in the wedding and event education business for 25 years with courses in more than 2000 accredited institutions.

If you know you have a goal related to the wedding and event industry, we can help you get there!
Inside Principles of Floral Design Course
Immerse yourself in the art of floral design with our engaging Principles of Floral Design course. This comprehensive program blends interactive online learning with practical application to provide you with a dynamic educational experience.
Through lectures, instructional videos, assignments, and exams, you'll gain expertise in floral design fundamentals, from the principles of design to handling fresh flowers. Live webinars allow you to discuss course topics in real time and get feedback from our knowledgeable instructors.
This course also includes:
Weekly live mentoring with industry professionals
Instructor office hours for live, virtual assistance
Access to a supportive community of students and alumni
Mobile-friendly digital textbook for on-the-go learning
Instructor-led and self-study options to fit your schedule and learning style
A stunning portfolio to showcase your skills and experience to future clients
One-on-one video or phone conference calls with your instructor
Internship opportunities, both paid and non-paid, to gain real-world experience at high-profile events
Monthly meetings with a mentor or business coach to discuss your progress and goals
Prestigious certification recognized by industry associations, accredited colleges, corporations, and event professionals.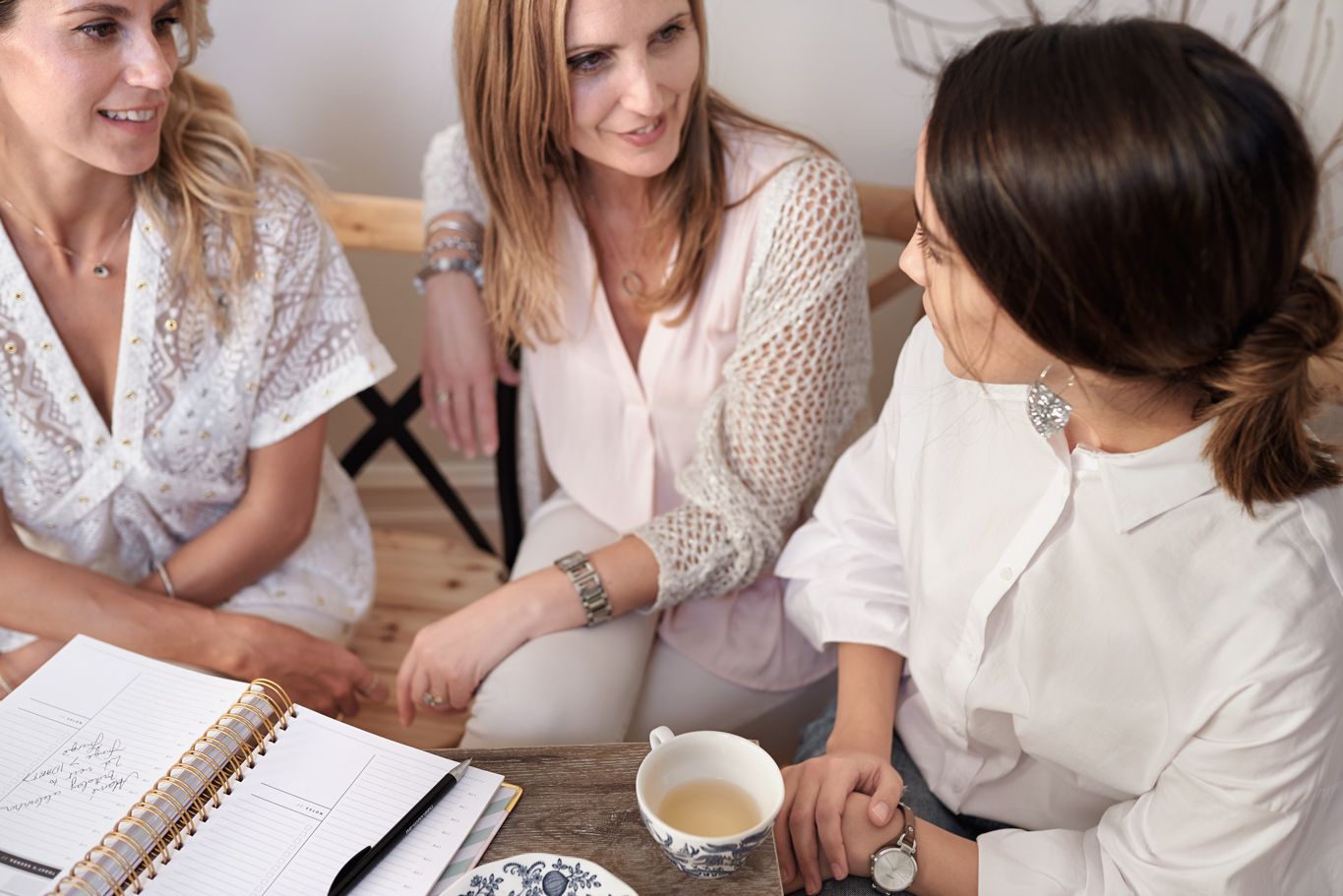 Expert-Led, Expert Support, Expertly Delivered

Each course participant benefits from the support of experts and coaches, providing personalized guidance to help you conquer challenges and seize opportunities.

Financing & Financial Aid Options

By enrolling directly through Lovegevity, you will have payment plan options, including Afterpay, Klarna, and Affirm.


Enrolling through one of our partner colleges opens up federal financial aid options to those who qualify. However, enrolling through a college doesn't mean you have to go to the campus. You can still select the online learning option even if you enroll through a college.



Let your talents bloom - enroll today!
Instructor
Lisa Vogenitz
CWEP, CEP
Lisa Vogenitz is the driving force behind our Principles of Floral Design program. With over a decade of experience in the hospitality industry, she brings a unique blend of expertise to the world of floral design, coupled with a fervent passion for education. Having honed her craft under renowned floral artists like Kevin Lee and Leah T. Williams, Lisa has gained a profound understanding of the artistry and intricacies defining floral design. Her commitment to excellence and staying ahead of industry trends makes her a trusted authority in the field.
A Dynamic Learning Experience
Lisa's journey reflects her love for hospitality, floral design, and education, resulting in a dynamic and immersive learning experience for her students. She seamlessly combines her hospitality background with her floral design passion to create unforgettable learning environments. Lisa's teaching philosophy centers on hands-on, experiential learning. She believes floral design is a blend of technique, creativity, and imagination. Under her guidance, students not only acquire fundamental floral design skills but also tap into their unique artistic instincts to create exceptional arrangements.


A Mentor and Advocate for Creativity


Lisa's dedication extends beyond the classroom, as she is committed to nurturing the next generation of floral designers, helping them discover their creative voices. Her unwavering enthusiasm for sharing knowledge and fostering talent makes her an exceptional mentor and instructor. With Lisa Vogenitz as your guide, you'll embark on a transformative journey in our Fundamentals of Floral Design program. You'll gain the skills, creativity, and industry insights needed to excel in the world of floral design. Lisa's passion for hospitality, combined with her deep-rooted love for floral artistry and education, makes her the perfect mentor for those eager to explore the endless possibilities of floral design. Join us and let Lisa lead you to floral design success.
Is Principles of Floral Design
Right For You?
Our Floral Design 1 program is perfect for motivated, creative individuals who want to develop their talents and establish a career in floral design. Whether you're just starting out or looking to elevate your skills, this course will exceed your expectations.

For over 25 years, we've aimed to provide comprehensive training that equips students with the practical floral design expertise and business acumen to thrive. To succeed as a floral designer, you need both artistic vision and logistical know-how.

Our program is for:
Aspiring
Floral Designers

If you dream of arranging flowers for weddings, events, or everyday gifting, our hands-on course provides the fundamental training for centerpieces and arrangements at home or as a stepping stone to turning your creative passion into a profitable career.
Budding Floral Business Owners
Take your entrepreneurial spirit to the next level by learning how to effectively manage floral design operations, customers, and finances.
DIY Brides &
Hosts

Gain the skills and confidence to design your own floral arrangements, centerpieces, and decor for upcoming celebrations and parties.
Established Industry Professionals
Already have experience in floral design? Upgrade your techniques, expand your services, and embrace new trends with our up-to-date curriculum.
What You Can Expect from
Principles of Floral Design:
When you enroll in our Principles of Floral Design course, you gain far more than just an online class - you learn the fundamentals and open the door to a comprehensive learning experience designed to cultivate your talents and launch your floral career.
You get the benefit of:
Expertise
Gain the invaluable skills needed to navigate the complex facets of floral design, from concept to execution. No more second-guessing; you'll know exactly how to take your creations from pretty good to outstanding.
Real-World Training
Upgrade your practical knowledge as you work alongside industry veterans. Our skilled instructors provide individual guidance and feedback to help you refine your techniques.
Career Path Clarity
Achieve peace of mind knowing you're tackling the right tasks in the right order. With our structured program and expert guidance, you'll always know the next step to take on your path to success.
Well-Rounded Skills
We're all about leveling up your skills, even the ones you didn't know you'd need. This course will teach you about floral design at a beginner level, and it's perfect if you'd like to build on what you already know! Take it as a stand-alone course or as part of your path to becoming a wedding or event planner.
Impactful Results
The course is designed to be an engaging learning experience that focuses on practical, real-world applications. We offer a unique blend of study that includes both theoretical knowledge and hands-on learning to ensure your success in a competitive market.
What You'll Learn Inside the Course...
From understanding the core principles of design to mastering the use of color, texture, and form, you'll delve into an array of styles, including contemporary, traditional, and event-centric arrangements. Through a blend of expert-led video lectures, hands-on assignments, and interactive discussions, you'll gain the skills, knowledge, and confidence to create beautiful floral designs and embark on a fulfilling journey into the captivating realm of floral design.
Tailored Learning Options for
Every Type of Student
We understand that everyone's needs are different—especially when it comes to learning. That's why we offer a flexible range of study options to suit your lifestyle, learning preferences, and career goals. Choose from:
Traditional
Craving a more traditional, in-person classroom experience? We offer in-person sessions at more than 2000 accredited institutions nationwide where you can benefit from face-to-face instruction, hands-on activities, and direct interaction with your instructors and classmates. Chances are, our course is available at a college campus near you.
Online
For those who prefer the convenience of learning from anywhere, our online courses provide an engaging and comprehensive curriculum, fully accessible from your computer, tablet, or smartphone. If you're a self-starter, this self-study option gives you the same course with the freedom and flexibility to learn on your own schedule. With our online learning option, you can tailor your learning experience to your individual needs.
Career-Study Program: The Hybrid Online Learning + Internship Experience
Prefer to get hands-on experience while learning? The Career-Study Program, our hybrid learning path which combines the best of both worlds, is likely to be a great choice for you. It's an immersive on-the-job shadowing program that allows you to gain real-life industry experience sooner, rather than later, with paid internship opportunities while you learn online instead of after.
Immediate Certification: Fast-Track

Need your certification faster? If you're a candidate who believes you're ready to test out of the course, we're happy to offer this as an option. No need to learn what you already know. Save time, breeze by the crowd to the front of the line, and earn your certification lightning fast!
Whether you're an aspiring planner, producer, or designer ready to take your party planning to the next level, Lovegevity has a learning option that's just right for you.
Our Students Love Our Approach To Learning
Kind words by our students
What Sets Us Apart
At Lovegevity, we don't believe in simply imparting knowledge, anyone can do that.
From mastering the fundamentals to handling challenges with grace, our courses and comprehensive programs will teach you what you need to know.

Because we're committed to your success, we've added another layer to your education by providing opportunities for hands-on learning. When you immerse yourself in the real world scenarios, engaging in the real work, it becomes an enriching part of your learning experience.
With Lovegevity's flexible options,
you get to decide which learning path is right for you
.
Would you benefit from hands-on learning? Look for our Career-Study option, a hybrid experience where you get all the benefits of online learning plus internship experience.
Frequently Asked Questions
The LWPI program is recognized around the world as the industry standard and is the only one offered by more than 2,200 accredited colleges and universities.
Our students get the training, support, tools, networking, experience and internships they need to launch a successful career. They don't have to fend for themselves. For example, our students have interned with David Tutera, Preston Bailey, Kevin Lee, Lisa Vanderpump, and many other industry professionals to build their portfolio of work and launch a career in wedding and event planning.
How long does it take to finish the program?
The program is designed to take about 6-8 weeks or 240 hours of study to complete, but you have up to 6 months to complete it at your own pace.
How is the course carried out?
The course is a combination of interactive online learning with lectures, videos, tests, assignments, projects, as well as class discussions and live webinars.
There is also an exam. The community offers live video conference discussions on a variety of topics with a variety of industry guest speakers and wedding planning mentors who are active in the industry. If you miss a live discussion, it's recorded and uploaded to your video library so you can watch it anytime. The course also provides you with hundreds of templates that you can download and reuse with your own branding/logo. Including contracts, pricing models, business plan, etc.


The best program for you is the one that fits your goals, not the cheapest. Make sure you identify why you want to become certified and that the program you choose will help you achieve it. We would love to welcome you to our program and to our community.
Enroll Now and Let Your Floral Creativity Blossom!
The time is now to invest in yourself and your talents. Enroll today to begin expanding your skills in floral design, connecting with industry professionals, and establishing your own floral business. We can't wait to nurture your gifts and watch you flourish.